6 Things To Consider while getting your first Remy human hair extensions?
Introduction
Getting your first Remy human hair extensions could be an exciting and intimidating process at the same time. There are many thoughts in the head, anxiety, and curiosity to see the new look.
What is Remy human hair?
Remy human hair extensions are made from hair that is harvested directly from the scalp. They are made by cutting the hair into small strands and then weaving them together like a spider web. Remy human hair extensions have natural-looking ends, meaning that you can style them alongside your own hair to achieve a more natural look.
Hair extensions today are no more an alien object but have become a necessity of the fashion and grooming world. If you are one of those who will get their first human hair installation, this blog will help you consider some things that you might miss in excitement.
These pointers will pay attention to the details for the happy and beautiful hair installation experience. So, let's just read them.
Know Duration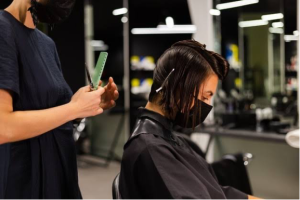 When are you having your first Remy human hair extensions? You need to have one-to-one conversations with yourself for how long you want them. Usually, good-quality remy human hair extensions can stay on the head in good shape for an average of eight weeks. You can even extend it more if you take good care of them. But the bigger question here is that are you open to keeping extensions for such a long duration with you.
Do not panic if you want your hair extensions for a shorter time. You can use clip-in or Halo extensions as they are temporary hair extensions. In case you want them for a long time, Tape-ins and sew-ins are always a better choice
Know your lifestyle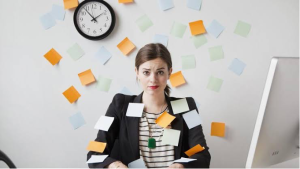 Having hair extensions semi-permanently installed on your head is not an easy job. You need to work with them while sleeping, eating, and working. How well you can handle them is the main thing you need to consider.
If you can carry volume and length daily, go for something like sew-in extensions, braiding hair, or tape-in extensions. In case you want to get out of your hair extensions by the night, get clip-in or drawstring extensions that are easy to install and uninstall.
Know your hair texture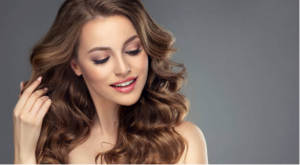 This is one of the most crucial things that you really have to consider while getting Remy human hair extensions installed. First of all, you need to buy virgin Remy hair extensions for the utmost natural look so that it does not look like you are wearing some fake piece on the head.
Now you should pay attention that the hair extension you are buying matches your existing hair color or to the hair tone that you are planning to get. Not only that, but you also need to match the hair texture and length, so they camouflage effortlessly on installation.
Know your Maintenance cost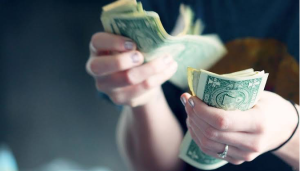 Beauty costs dollars. Whenever you are getting a hair extension, be ready that you need to spend some money on its maintenance so that they look shiny, healthy, and nice when you wear them.
If you are getting tape in human hair extensions, there is a repeating cost as the hair grows. They may start to slide down and be visible to everyone.
Similarly, if you are going to have sew-in hair extensions, they are needed to be maintained so that your real hair under the scalp can also be moisturized and breathable.
Not only that, as your real hair extensions cannot be washed like regular hair, the products like dry shampoo and conditioners made especially for the hair extensions could come in handy. So, there are some costs of touchup that are tagged along with Remy human hair extensions
Know your touch up time
You got hair installations, and you got all the necessary products that are required to keep up the maintenance for the best quality but have you figured out how much time you will be willingly spending to take care of them?
The hair extensions are not your real hair but installed on your head to make them look like one. Sometimes there are basic installation or uninstallation ways to take care of your hair extensions.
These ways require time. Like Halo hair extensions, clip-in hair, or headband wigs. The installation and touchup time is done in less than 15 minutes. However, when it comes to lace wigs, the touchup time could be a little more because of blending your wig with your hairline.
So, know what kind of Remy hair extension you have chosen, and how much time it needs to wear, it should be considered. If that matches your timetable, you are good to go!
Know your comfort with installation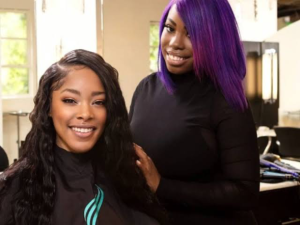 By far, you are familiar with that hair installation processes are different based on the kind of Remy human hair extension you have chosen. The thing is that you have to be comfortable with the process.
If you are OK with hair installation processes like sew-ins, glues, or tape-ins, you can choose weft hair extensions and lace hair extensions.
And in case you are not comfortable with such processes, getting hair extensions like clip-ins, headband wigs, or Halo extensions is the right choice for you. Because once you enter the salon and sit on that chair, there is no coming back.
Conclusion
Hair installation is a whole new experience, and it could be very significant when you are getting your first Remy human hair extensions installed. At that time, you really need to pay attention to the six things mentioned above so that your experience is as beautiful as the new hair you get.
For your first hair installation, it is advisable to get hair extensions from a brand that also deals with salons so that your hair installation is done with an expert. Go to Halocotoure and get premium quality Remy hair extensions and make this experience worth remembering.